Progress continues on Project #5049.
Yesterday I had Matt helping me in the workshop. Matt's better at welding than I am (my welds always end up looking like a pile of moon rocks) so I set him to work making a lot of steel parts into a few steel parts: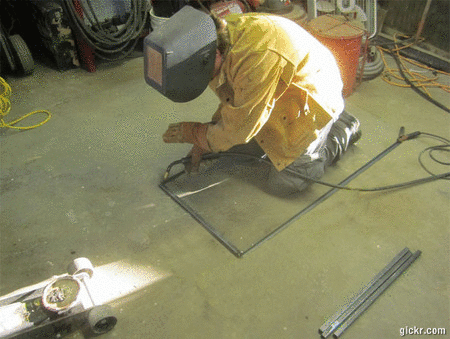 Meanwhile, I set about doing some unusual plumbing:
In the end, the steel parts fit the wood parts very well:
Meanwhile, I put some primer on these guys:
Stay tuned for more. Today will include priming the walls!
-