…and I still don't have a jetpack, a flying car, or a videophone wristwatch.
It's too late to get my future back, so instead let's take a look at the past. The past year that is.
The year started with me on board the Heart of Gold with Matt and Jenn Herman. We were moored at Treasure Island and had had a pretty great evening at the Treasure Island Yacht club. I'd only owned the boat for a couple of months at that point, but I'm still very proud of her:
It was a gorgeous day for sailing and I couldn't think of a better way to start the year. Of course there was no way to anticipate the roller coaster year I was in for.
As the year began I'd been ashore for about four months. The plan was for me to take a few months off from work and go back out to sea by mid-December 2007. The plan failed when I realized that I needed to knock out a few training courses in order to make myself more marketable. Since none of the courses I needed were available until February and March of 2008, I decided to cinch up my belt a bit.
Usually I hemorrhage cash faster than anyone I know, so I decided the best bet was to focus on projects that would pay for themselves and only the most essential minor repairs and maintenance on board the Heart of Gold.
During this time I made significant headway on my Halo armor project (I know the color is wrong):
I also finally dusted off the tank project and started using some of the pieces and parts I've been collecting over the past two years. The main gun in the photo below is the second prototype. The final version will be painted a more convincing color:
Rose and her boyfriend came out sailing with me for a weekend. Aside from a few minor mechanical problems and a brief grounding I had a pretty good time, but Rose caught ill by the end of the trip:
Somewhere in there I flew down to New Orleans on the invitation of one Anastacia Visneski to attend the Mardi Gras celebrations. I'd been trying for a few months at that point to convince her that I was worth dating, but to no avail. Here was a girl who happened to be a Coast Guard officer, a black belt, a published author and photographer. She also had a wicked sense of humor and happenned to be pretty damned good-looking. Clearly, mine was a lost cause.
The Mardi Gras vacation turned out to be a very rewarding trip. When I flew down there I was a single guy with not a care in the world . When I flew home I was officially a guy with a girlfriend. She was pretty hot too, so I win: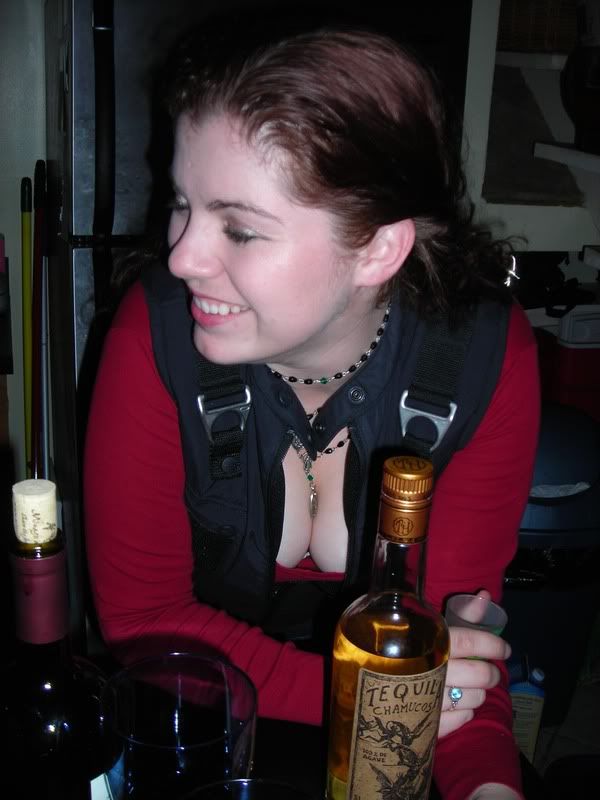 By mid-February I had to go to school a couple of times at the Pacific Maritime Institute in Seattle, Washington. I'd never really spent much time in Seattle before, and after these couple of trips I'm a fan.
Somewhere along the way Easter came and went, but I missed it.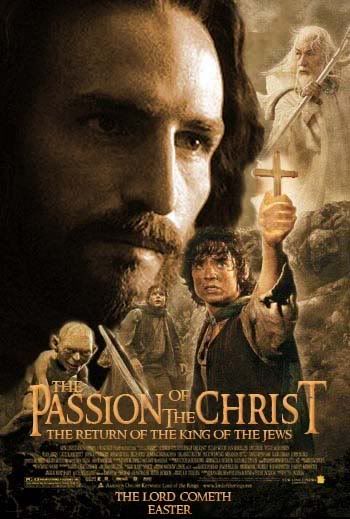 Then in March, the girlfriend was sent up to Seattle to act as a Japanese translator for the annual North Pacific Coast Guard Forum. I didn't have anything else going on, so I ended up tagging along to take advantage of whatever down time she had available.
She flew to San Francisco first (I'd sailed singlehanded to a marina near the airport) and we got to spend a couple of days bouncing around the bay on our way up to Petaluma. We shared a very rushed couple of days in and around Petaluma and we were on the move nonstop until we were out at Point Reyes and my poor, shiny, little car blew a hose and overheated. I used everything I had available to keep the radiator full, but after four stops to refill it we finally had to call a towtruck:
After a few days in Northern California we flew up to Seattle so she could attend the forum. It turned out that she was free more often than I'd ever have expected. We got to spend all sorts of time wandering around downtown, picking through bookstores and the Pike Place Market and generally enjoying each other's company. This is also the first time I got to meet her family. All in all, it was a great time and I took a bunch of unflattering pictures of her:
As well as a few that I think are absolutely gorgeous:
At the end of that trip it was time to finally get serious about finding a job. Luckily, I only had to spend a few days visiting the union hall before I finally picked up a job as the 2nd Mate aboard the M/V MOKU PAHU, an integrated tug and barge built to haul sugar between Hawaii and California. In the years since, she's been finding her way into more and more varied work and cruises all over the world.
I signed aboard in the middle of April, eight months into my three or four-month vacation, with hardly a penny to my name. The ship was moored in Richmond, Californa loading scrap metal bound for South Korea. Three days later we were underway and I was glad for it: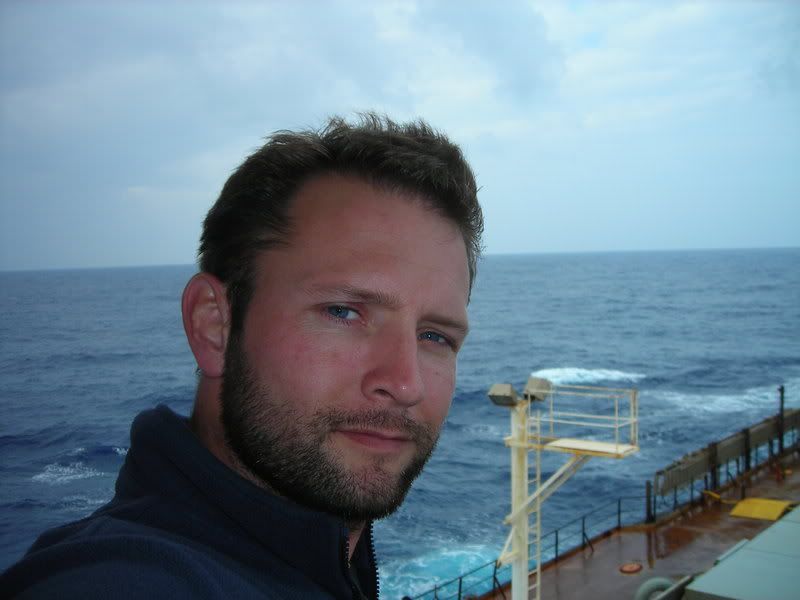 The Pacific crossing took over a month and on the way we crossed the International Date Line:
We moored at the Hyundai Steel Terminal in Pyongtaek, South Korea and stayed there for about five days to unload. This was the fifth time I've found myself in South Korea and it seems like it's gotten worse every time I've been there. This time around most of my job amounted to walking the deck making sure that none of the longshoremen stole anything from the ship. It was much more involved than you'd guess. Otherwise, all I had to do was avoid tripping and killing myself while making my rounds on deck:
Once we finished discharging cargo and the longshoremen had removed the detritus from the deck it was time to get underway for Hawaii. On the way we crossed back over the International Date Line:
We stopped in Maui for just under 38 hours to load the ship with raw sugar. It was a surprisingly fast process and by the time we were done we were carrying over 35,000 tons of the stuff. I made it a point to take a close-up look at it:
From Hawaii we went back to Northern California. After a couple of days waiting in Richmond, we cruised around the corner to the C&H Sugar factory in Crockett, California. Unloading the sugar wasn't nearly as efficient as loading it, so we were in Crockett for over a week. The good part about being in Crockett was that my sister Sheryl was home on leave from Iraq and we got a few chances to hang out while her kids were in school:
Once the sugar was unloaded, we went back to Richmond where a cast of thousands descended upon the ship and spent two days scrubbing the cargo holds so we could pick up a load of rice bound for Puerto Rico. Supposedly raw sugar is not considered a food product and it doesn't matter what kind of filth it's loaded into. Rice on the other hand requires much more careful handling. It also requires the holds to be filled with poisonous gas to keep bugs from fouling it in transit:
We went up the river to Sacramento and spent a week loading the rice. It was a pretty uneventful week and most of the crew was nearly going out of their minds with restlessness. After all of three weeks bouncing from pier to pier in Northern California, it was definitely time to leave.
The transit down the West coast of North America was uneventful. Somewhere in there was the 4th of July, but I slept through the part of the day where the other guys started lighting things on fire. Then I got to transit the Panama Canal for the second time in my life. We did it overnight though, so I didn't get very many worthwhile photos.
The good thing about arrival in Puerto Rico was that Ana was there.
Ever since I'd signed aboard we had been talking about her taking leave and meeting me during one of the port calls the ship made. San Juan, Puerto Rico seemed like a good idea, so we got a room at Hotel El Convento, a 16th-Century Spanish convent which had been converted into a luxury hotel. I still had to stand my watches aboard the ship from midnight to 0800, but most of the rest of the time was ours to wander around the island and see the sights. I had a good time, Ana managed to capture some gorgeous shots of the landscape:
…and I managed to get a few gorgeous shots of her: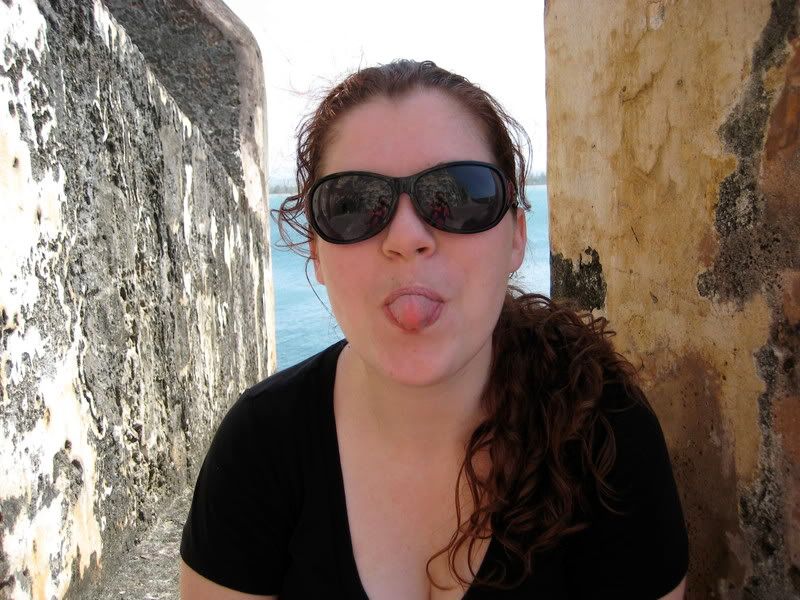 Somewhere in the middle of the port call I received an email notifying me I'd been selected for promotion to Lieutenant Commander in the Naval Reserve. The next day Ana and I were wandering downtown San Juan when I got a phone call notifying me I was being mobilized to Afghanistan. I feel kinda bad for the Captain who called to tell me. It turns out there'd been a change of command at the reserve center while I was away and I didn't recognize his name or voice when he called. I honestly thought it was a joke. The call went something like this:
ME: Hello?
CALLER: Is this Lieutenant Thorsson?
ME: Heh, sometimes I guess. Who's this?
CALLER: My name is Captain Hughes, and I'm calling to notify you that you're being mobilized.
ME: Okay, quit fucking with me, who is this?
CALLER: No, really, this is the CO of NOSC Alameda.
ME: Okay, then where am I going?
CALLER: The orders say you're going to Afghanistan.
ME: Alright, fuck you, man who is this? Really.
It took him three rounds of reasoning to finally convince me that he was in fact my new Commanding Officer and I was in fact going to Afghanistan. It didn't help to convince me that he had no idea what a ship's officer was going to do in a landlocked mountainous country. I couldn't imagine I just happened to be the missing element in a scene like this:
When I got off the phone, Ana could tell something significant had just happened. When I explained the call to her I think she took it pretty well. Her response: "well if you're crazy enough to do it I'll marry you now."
I suppose that counts as a proposal. The only other closest thing we had was slightly less romantic. As a matter of fact, it involved me sticking my finger in her nose. Either way, we decided to put off the wedding for a few weeks so we could actually put together a ceremony we'd like and have at least a few family members there.
The next day she flew back to New Orleans and I went back to the ship. After five days of sleeping for minutes at a time here and there, working full time, and vacationing full time I was okay with getting back to just working full time. To be honest, I needed the rest. Our next port of call was New Orleans where the ship was scheduled to take on a mixed cargo of grain bound for Central America. Since there was no guarantee that I would be able to finish the next leg of the voyage and be back in California by my report date, I had to pay off when we pulled in.
Our arrival in New Orleans was delayed for a bit by an oil spill on the Mississippi River. It seems a tug pushing a fully loaded oil barge decided to play chicken with a large, deep-draft cargo vessel that was headed downstream. The barge lost and when it cracked open it spilled its cargo. The environmental cleanup effort meant the complete shutdown of the river for a few days to prevent the slick from coating a big chunk of the Gulf Coast. Lucky for me I had the inside track on what was going on since my now fiancée was in the Coast Guard's command center coordinating public affairs for the whole mess.
After a couple of days waiting at anchor, it was time to head up the river where I would ultimately leave the ship behind. In all of my time going to sea I've never looked back, literally or figuratively, at a ship until this one. She was an old, rusty, dirty, slow, broken-down piece of junk, but so far she's the only ship I wouldn't mind going back to.
During my free time on the ship I did a lot of reading and had gotten caught up on my movie watching. I'd also actually made some small progress on a handful of little projects. I tried to keep everything as portable as possible, but eventually I got bored of tinkering with photoshop: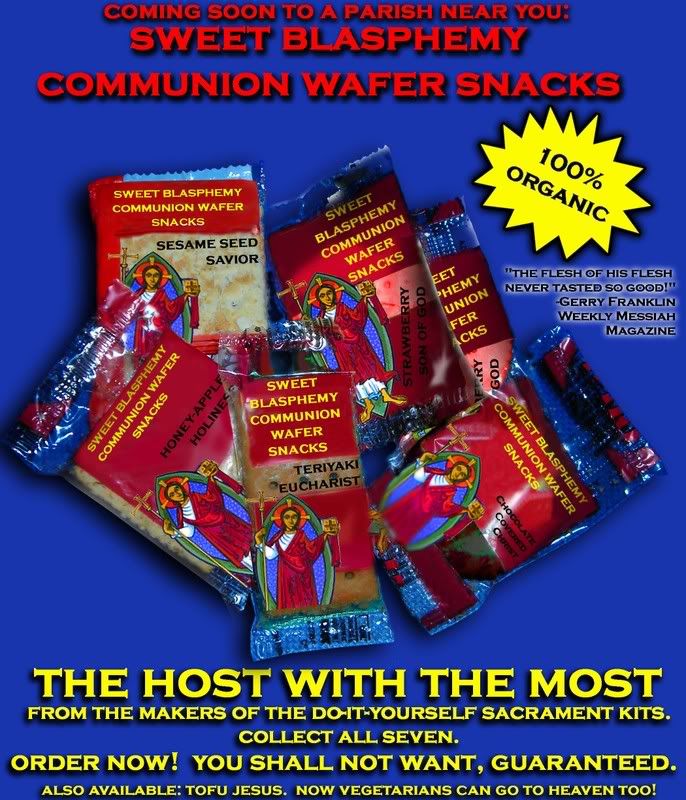 ...and among other things I managed to crank out a few more parts for the Halo armor:
And
So once I'd carted all of my crap off of the ship and into Ana's car, we headed back to her place in New Orleans where I camped out for a couple of weeks, the nose thing happened, and we sorted out the early details of the wedding, which is to say
she
sorted out the early details of the wedding and I agreed to everything. Somewhere along the way we got me a shiny new laptop, designed a couple of custom wedding bands, and I got to give the fiancée her earliest lessons in the use and limitations of fiberglass composites:
After two weeks in New Orleans it was time to rush back to California and scramble to set things up for the end of my bachelor's existence and reshuffle things in storage so I could go off to war. I remember feeling very busy, but I have no idea what I did with that time.
When Ana got to California I'd gotten very nearly into the full swing of my normal life ashore. Meanwhile, she was coordinating the Coast Guard's PR response in advance of Hurricane Gustav as it was poised to strike the Gulf Coast and promised to be every bit as devastating as Hurricane Katrina. While all of this was going on, we were also making progress on a handful of projects. In the week leading up to the wedding, we spent a day driving up the coast, went to the annual Founder's Parade in Tomales, California, wandered around at Glass Beach in Fort Bragg, sanded and recoated the brightwork and recarpeted the interior of the Heart of Gold, and cranked out a few smaller projects in the workshop. We ended up all over the place and still did a pretty good job of not going completely insane. It was a lot of fun.
That weekend was my drill weekend with the Naval Reserve and our wedding. The drill weekend was unremarkable, but the wedding was spectacular. It was an extremely small ceremony held on the grounds of the lighthouse on the south end of Yerba Buena Island followed by dinner at
Forbes Island
by Pier 39 in San Francisco. Counting the photographer (the very talented
Kitty Maer
) and her assistant, there were fourteen people present. It was a gorgeous day and I think everyone had a pretty good time.
After the wedding, Ana and I got about a week together before she had to return to New Orleans and her normal routine of crisis response and keeping people calm. Meanwhile, I did what I could to lock down everything I wasn't going to be needing for the next eight to ten months. According to the Navy, that was everything but two or three days worth of clean underwear.
The deployment started with a mobilization process that did a great job of reminding me of all the reasons why I left active duty. The bulk of it amounted to sitting around waiting to be told to wait to be herded around to wait in lines. The only good part about it was that they had me do it in Gulfport, Mississippi and Ana was able to commute over and spend nights with me there.
After a week of waiting through Navy stupidity it was time to fly to South Carolina for two and a half weeks of Army stupidity. Shortly after arriving I was issued the first M16A2 assault rifle I'd ever touched and possibly the first one I'd ever seen in person. Over the next couple of weeks I learned a tiny little bit about rifle marksmanship and even less about land navigation, convoy operations, survival techniques, combat first aid, and a whole host of other Army stuff that would've been useful if we'd had competent instructors and a couple of months to learn it all.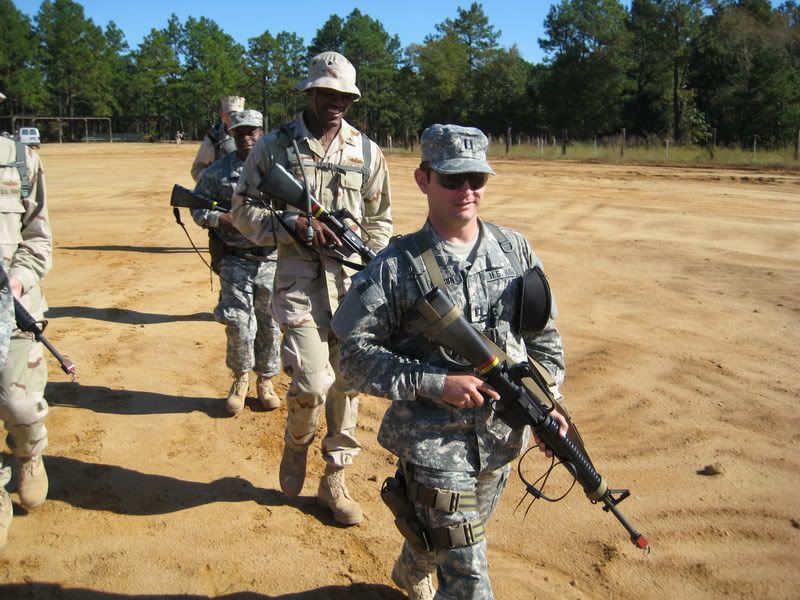 The one thing I learned better than anything else was that I'm really glad I didn't join the Army and really sad it didn't make a difference.
After South Carolina we were shipped to Kuwait to wait in the desert for a week for follow-on transportation. It was a pretty uneventful week of watching movies and trying to find a half-decent internet connection. Somewhere in there we got to go out to a shooting range and ran a quick convoy exercise, but otherwise it was a fairly significant waste of time.
We left Kuwait and I arrived in Afghanistan just in time to have my first Halloween in six years without a costume (unless you count my goofy Army costume). Ever since then I've been sitting in a box and trying to figure out how to build a fully functioning nation where Afghanistan used to be. If you've got any tips, please feel free to offer them up.