I've been doing a lot of running around outside the compound. I won't go into all the random reasons I've been travelling (some of which have been, frankly, pointess) but I will say that I travel much more discreetly than this:
I like travelling incognito because it prevents me from random asplosions, unlike the victim vehicle the ANP (Afghan National Police) are pushing out of the road here:
This sort of thing happens all the time here. In fact just the other day there was a car bomb (Suicide Vehicle-Borne Improvised Explosive Device in military vernacular) that detonated at a US base just around the corner. If you want to read more about it,
click here.
Speaking of changing the subject, here's a random shot of the Kabul River. In case you can't tell, it's the sort of wet trench in the foreground: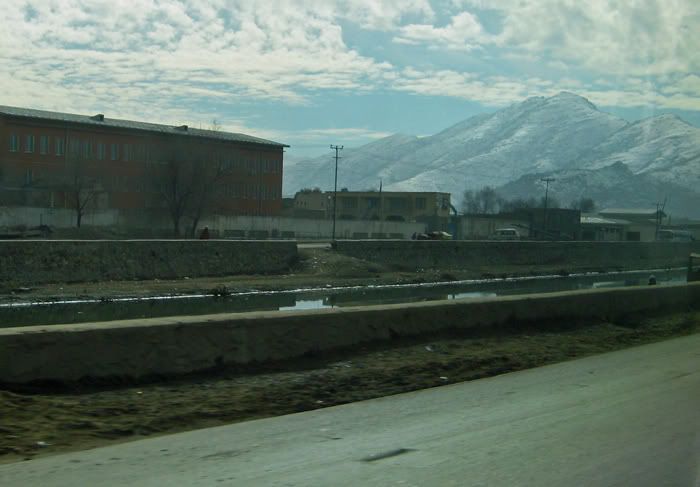 And here's a Kabul Kebab shop: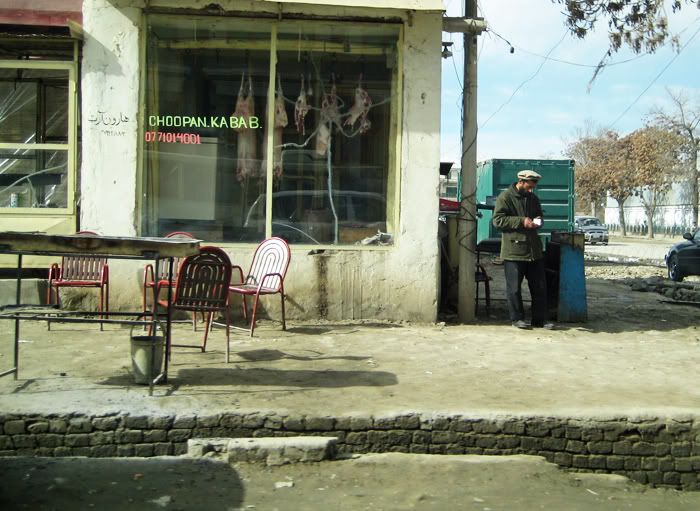 Sometime lately I picked up a new patch to stick on the side of my helmet. If you don't recognize this character, you're missing out.
Here's a random shot of the shopping bazaar that gets set up outside our compound once a week so we can buy rugs and stones and "authentic Soviet items" supposedly left behind when the Mujahedin drove them out of Afghanistan in the 80s.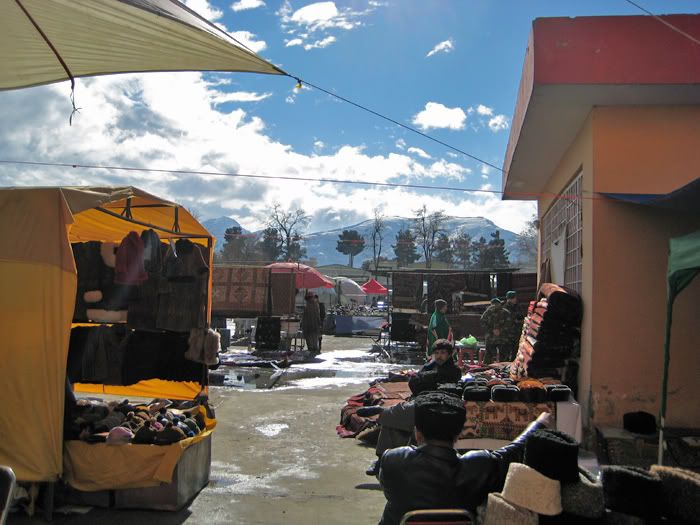 And a quick shot of Major Cheff, one of my Canadian co-workers:
More to follow.