So a while back I made my little blue plastic Navy men to go with some little green plastic Army men: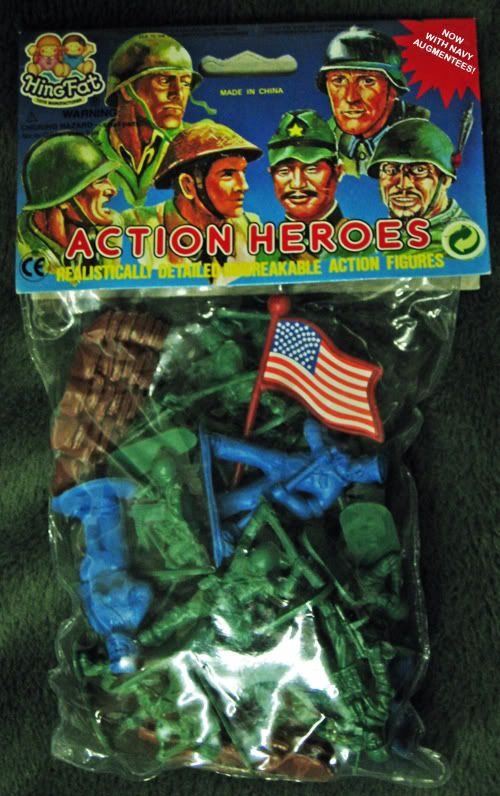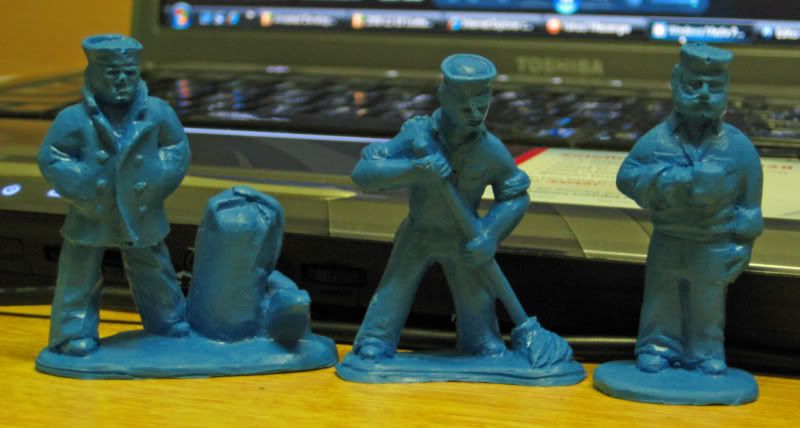 They were fun and all, but I decided that there needed to be more than just three unique poses (there were 12 unique poses among the Army men in the package) . So I went ahead and sculpted, molded, and cast three more: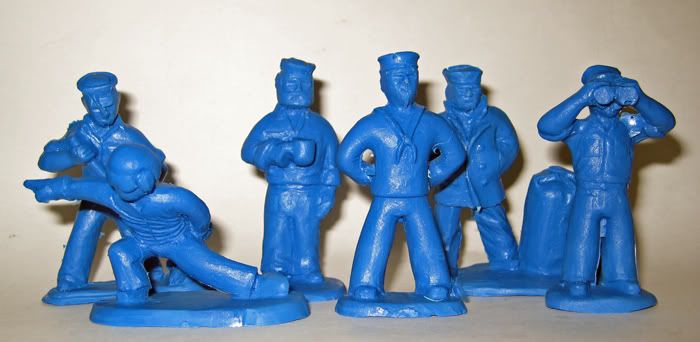 The sculpts are pretty easy, so I'm sure I'll end up making a few more while I'm out here. I've already started on the next two and I've been making up sketches for a third. My mother-in-law suggested I should make little plastic Coast Guardsmen too. I'm thinking they'll be orange. More on that whenever I get to it.
In the meantime, I've started sculpting this little critter at Ana's suggestion/request/reccuring implied demand: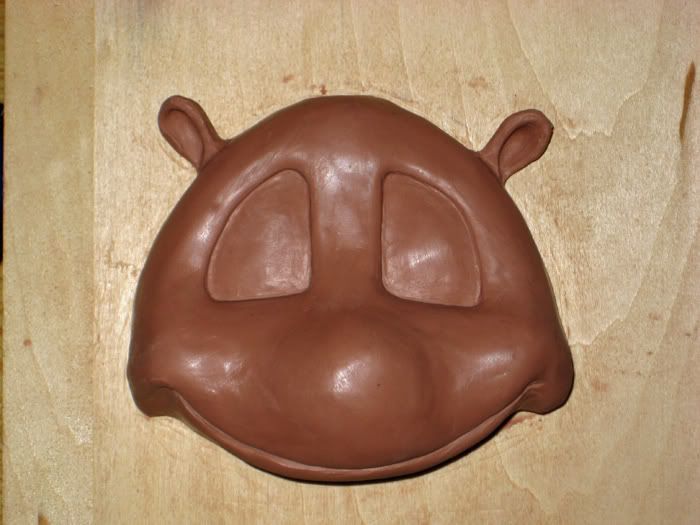 The sculpt still needs a few evenings worth of work, but if you don't recognize it, this will be the face of Katie from the film Horton Hears a Who as shown below: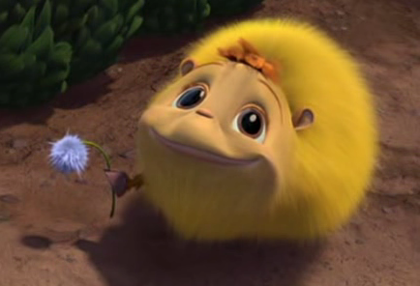 Here's another angle:
She still needs a nose and eyelids and I'll probably end up pulling the ears off and casting them as separate pieces. I'll be sculpting out the little feet as well. They'll all come from the same mold, so when I cast a set all I'll have to do is come up with a little hamster-shaped pouch of yellow faux fur, stuff it, and attach it to the cast parts. So far nobody manufactures toy versions of this little critter (which boggles the mind, since she
made
that movie) so I'll be able to offer up some pretty unique gifts.
On the subject of ridiculous, I printed out the paper model for another helmet variant for the HALO armor project. After a long evening of cutting, folding, and gluing I came up with a helmet that was entirely too large. I still went ahead and layered the inside with casting resin (from the plastic sailor project) to make it stiffer and tried it on:
Then I re-scaled the 3D computer model, unfolded it again using
Pepakura
, and cranked out a smaller one:
The smaller one fits better: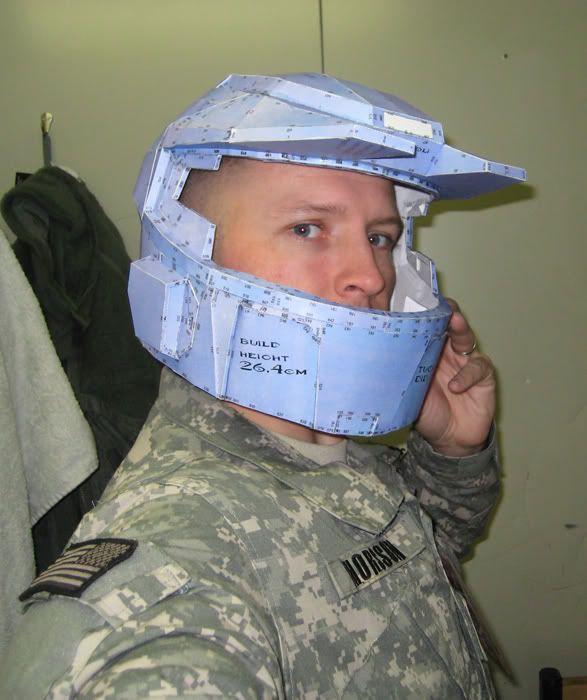 If that wasn't goofy enough, I coated the inside with casting resin and ordered a faceshield from Amazon.com and now it looks about like so:
I'm thinking I'll stop here before I get a wild idea and decide I need to send away for Bondo and a body rasp and and electric sander and some primer and paint and more silicone mold rubber and casting resin and microballoons and milled glassfiber and...
I really can't wait to have useful workshop space again.