To celebrate the inauguration of President Obama, one of the guys in the office* had a cake made. Apparently he wasn't clear enough about which flag he wanted on top of it, so the Afghan bakery put the Afghan flag on it: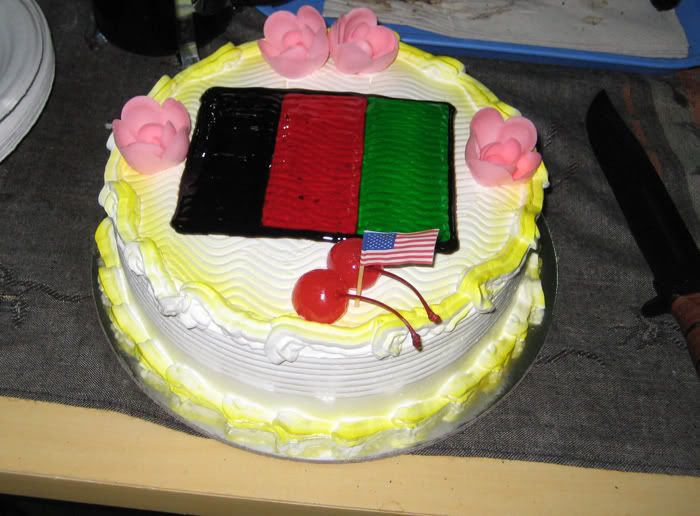 The cake was tasty and all, but what really fascinated me was the box it was delivered in: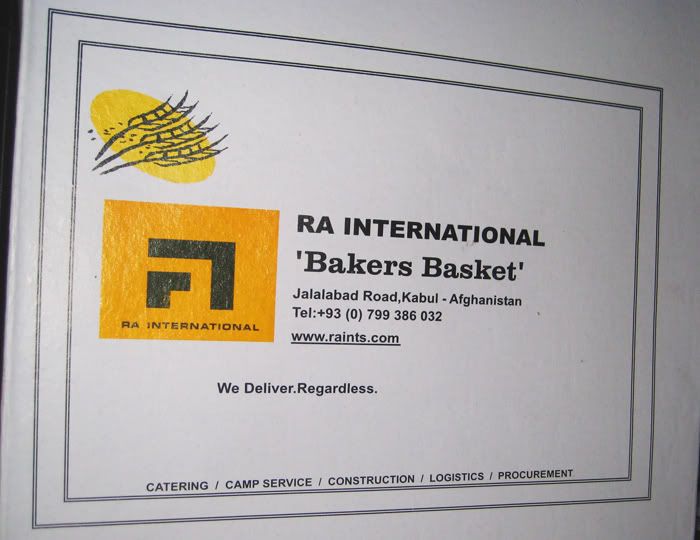 I'm not sure how I feel about a catering company that also does construction, but what I really like was the reassurance that they deliver. Regardless.

It turns out I was the only guy in the office with a knife big enough to cut the cake without making a huge mess of things, so I got to do the honors: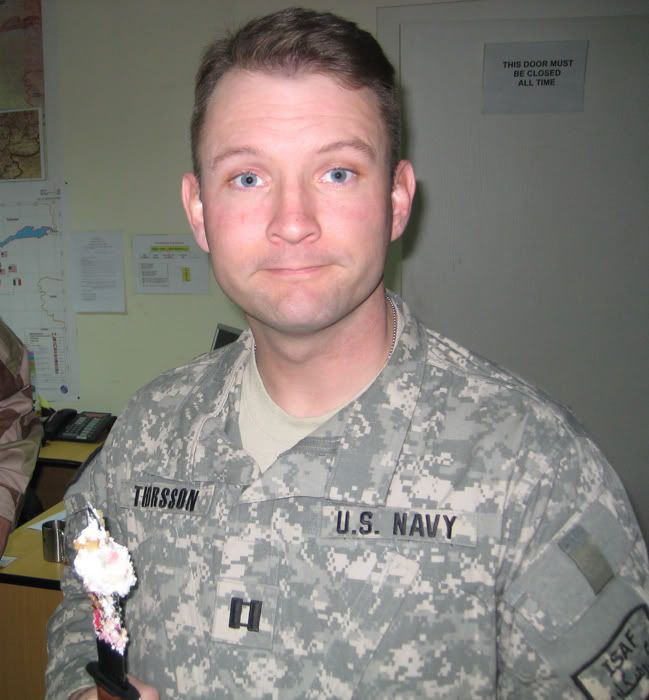 Which means I also got to lick the knife clean:



So that was a good time.
*This particular guy is one of our Norwegian allies. I'm not sure why, but when the election results were posted all of the Europeans started congratulating the US folks. This continued on Inauguration Day. Odd.