Saturday night I was staying with my cousin Desmond and his family out on Treasure Island in San Francisco Bay. After dinner we stopped to check out the statue titled "Bliss Dance" which was created for Burning Man last year. The statue was fabricated in an artist workshop on Treasure Island and, after her appearance at the Burning Man festival, was installed on one of the open fields on the island back in late May.
The installation is impressive. Here's a wide angle shot to give you an idea of the scale:
The installation includes an impressive lighting array which shifts colors throughout the night. In white light, you can see her stainless steel mesh skin:
But as the external and internal lights change colors, she changes as well: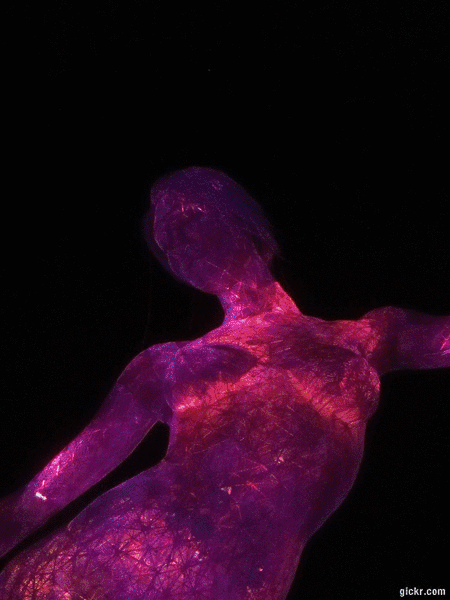 I don't know how long they plan on keeping her in place, so if you get a chance to stop by the island you should check her out before it's too late.