So the other day I got a pack of these guys in the mail:



There's nothing really special about them. They're the same cheap, green, plastic, injection-molded army men you can find in almost every drugstore or supermarket in the entire United States since 1952.

The problem though, was that they were horribly out of date. I'm not talking about the fact that they're wearing fatigues and helmets from World War II or the fact that they're clearly armed with weapons that can only be seen today in museums or third-world militias. I'm talking about the fact that they're all quite clearly Army guys. Nowhere in the entire package, all 40 pieces, were there any Individual Augmentee sailors like me helping them out.

That's why I went ahead and sculpted out these guys: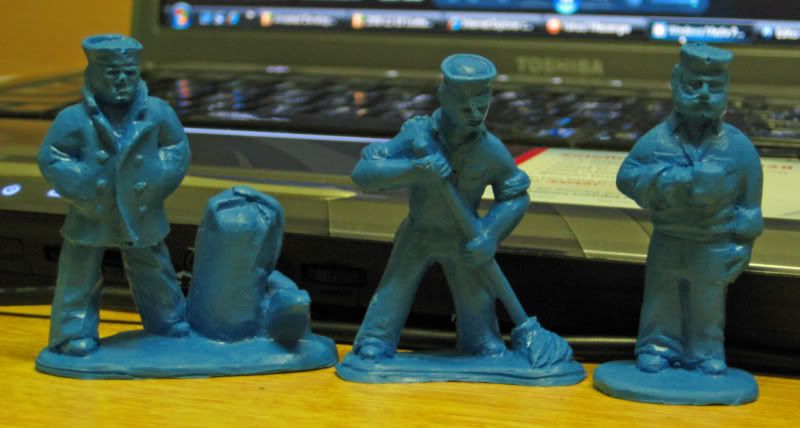 I started with a plasticene sculpture, made a silicone mold, and then cranked out a few copies in urethane casting resin with a bit of blue pigment added in.

I'm pretty happy with them and they seem to look the part: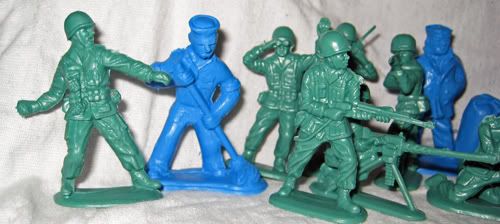 Mostly I just got a kick out of making a cheap little plastic toy to represent myself in my current situation here:




I plan to sculpt out at least three more unique poses. The bag originally had 12 unique army guys in it, so they won't be grossly outnumbered. For now, I've got the updated version of the package hanging over my desk: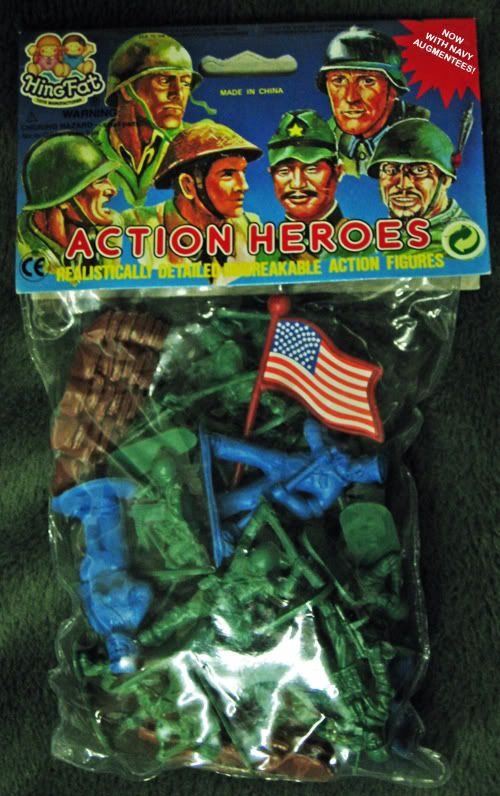 Now I just need to think up at least four or five other random things to tinker with over the next few months.